Shopping in Frankfurt Transport Service
VIP Airport Service
Shopping in Frankfurt Transport Service
We meet your wishes
Let Us Lend a Helping Hand
We can assist you in Frankfurt or in any EU city, our VIP Airport Services are in place to make your holiday Easy, Value & prearrangements. enjoy comfortable Shopping service with our personal service in order to meet your every wish.
We are happy to assist you in your trip to Germany or in any EU country, our VIP Services Airport are easy with value & prearrangements. Enjoy maximum luxury in a comfortable way with personal service to meet your wishes.
Unforgettable Dream Holiday in your Vacation Paradise
Your wish is:
Jumping on Plane
The travel agency promise you: just a few clicks away from your dream holiday.
If you book the holiday you need only to jump in the plane.
Leisure programme in Relax way
Explore new places, cities, countries and expand your horizons.
Recharge your body, soul and mind.
Find the best balance for a healthy life.
You do not have to search for any solutions that is an important aspect especially after a hard working time.
Experiences, Adventures & Inspirations
The dream vacation what you desire is to be free from duties.
Exciting holidays with unforgettable adventure trips.
Inspire yourself to relieve from stress and boredom.
Everybody in the family experiences his personal dream holiday.
Luxury Labels Shopping & Healthy Traditional Food and Fly back
Shop a lot of
luxury labels
and top designer brands and save a lot of money at the same time.
Enjoy healthy traditional German foods. Exclusive original country specialities in Germany.
Home sweet home. Enjoy your flight back after your great holiday with a lot of wonderful experiences.
Welcome to reality. What Travellers are saying
Before your Trip
There is more to do than just jumping on a plane. Start with:
Valid passports.
Arrange car transportation to the airport.
Travel Visa applications and requirements.
Holiday Insurance, Travel documentation and Contact Numbers.
Credit or Debit cards.
Currency exchange.
Finding your way around a foreign airport.
Get along with foreign languages and not English speaking people.
Check-in at your airport.
Baggage Checking weight and limits, or you have
excess baggage
cost.
Flight Tickets/Boarding Pass.
Departure security Boarding inspection area.
The holiday destination Restrictions and Duties & taxes.
Boarding security Passport inspection area.
Searching for b
oarding gate.
Waiting for the Plane.
During your trip
Try to adapt to the local culture and country's law. Even if some small behaviors are not considered in your home city, other areas may consider them offensive or even illegal.
Make sure to show the best decorum possible and respect the authorities.
Don't use the public computers in your hotel.
Learn about the places you are traveling to.
Find a map of the country or city.
Memorize the major streets and landmarks.
Your Departure
Transportation to the Airport.
Travel documents.
How early do I need to arrive at the Airport?
The Airlines Check-In and baggage weight limits.
Baggage weight and limits.
Residue Currency Change back.
Country Restrictions and Tax Free Shopping.
Cash subject to declaration.
Validate by the customs your tax-free shopping document Procedures and queue.
VAT Refund Procedures and queue.
Personal Departure security Boarding inspection area.
Passport checks at the Airport Passport inspection area.
Find something to drink and eat in the boarding area.
Searching for the Boarding Gate.
We're with you every step of the way
We offer the best VIP Airport service for you and fulfill every wish.
.

PrePlanning
Just tell us what you desire during your stay in Frankfurt and we can assist you in planning in order to safe money and time.

Arrangements
We can arrange for you the time table for e.g. Frankfurt attraction tickets, ordering items from any shop or arrange doctor appointments even before you come to Germany.

Shop & Ship
Our
Shop and Ship
customer service is happy to assist you in picking up your shopping items, easy VIP transportation and expedited shipping.

Tax free shopping
Save Money and Time and let us assist you with the Tax Free shopping.

Exclusive Service
Enjoy our VIP Service. Exclusive support with highest value in Germany.
Shopping in Frankfurt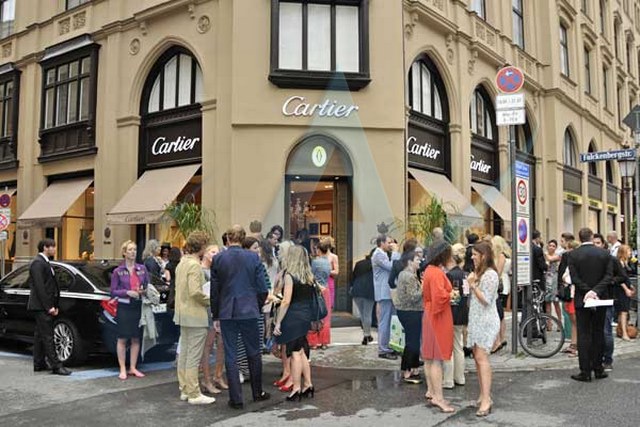 Shopping everywhere you want until you drop is a possibility here in Frankfurt. If what you are looking for is an excellent dose of shopping therapy – the malls and shopping centers that the city has will be perfect for you. A ton of things and services waits for you inside their best malls. Here, accessibility, selection, and convenience Airport VIP Service come together.
Pre- Arrival we arrange for you your wishes
Our VIP Airport Service will arrange for you and planning your time depend on your wishes in order to have the best resolut and you have the most profitable and luxury holiday
VIP Airport Service Holiday
Use other's VIP experiences service to plan your dream Holiday. Booking our Service online, E-Mail or even by Telephone, Look also how friends and family's experiences with Top Alpha Service say, Try to avoid mistakes that have been made by a lot of other tourists in EU or Germany. Contact us Online, review our services can help you choose the best attraction, the restaurant in your dreams holiday, the attraction in German Hotels and often contain many other useful Idee to get the best of your vacation.