Do you need to transport anything from one country to another?
International transport is a very important process, you need to choose a reliable company with great experience and accuracy in international shipping so that you trust that what you need to be transported will be transported safely, it can be a dangerous way or can be a simple way to transport goods from the beginning to the end, depending on the extent of your choice of an international shipping company.
AIR FREIGHT
It is the quickest way to ship your cargo, but it is also the most expensive.
For time-sensitive cargo, air freight is the best option.
When you're an importer in a hurry to get your cargo to its final destination, air freight is the quickest and safest option.
Air carriers with a 3 to 4 day transit time is always less expensive than direct air carriers.
Coming into the EU or Germany can be hard, especially if you're unfamiliar with the processes and the language.
It's a challenge to know what to do or how to check-in from the airport. Typically, you are going to go with a Meet and Greet VIP Service, such as from us or Arabic country.
When you do that, you get all the perks without any confusion or hassle.
We take the time to explain everything to you, from check-in to the tax-free process, and get you VIP airport lounge access.
We can also handle your VIP charter and help with shop and ship needs. Let's take a better look at all that we do.
That way, you know who you can trust to have a great VIP airport service from the moment you arrive in the country.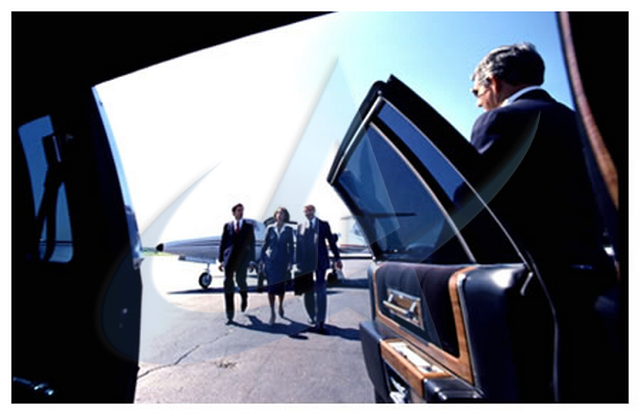 VIP Airport Lounge Service
As a tourist, it's a confusing process to come to a foreign airport.
You know the rules are different, and you want to make a smooth transition from your home country to this one.
With our VIP transport services, you're going to get the best features. This you can book each VIP Service separately depending on your wishes:

Tax-free process


VIP Service


VIP lounge access


Shopping assistance


Shop and Ship


Extra Baggage
Meet and Greet Tax-Free Process
The Tax-free process is a great thing for you.
It's sometimes called TFS (Tax-Free Shopping), and it means that you can buy goods in a foreign country and get a refund of any sales tax that was collected by that retailer for the sale of the goods.
Ultimately, the first step is understanding what it means and where to go to get the forms and in the end your Tax Refund back.
We also explain to you that there could be applicable taxes you must pay on those purchases when you arrive back to your home country.
You're not exempt from those. It just means that you don't pay taxes in a foreign country.
Still, those savings can be put toward the taxes of your home country.
Though things have improved, and many countries make it easier for tourists to claim their refund, it's still a confusing process and different from one country to other in the EU.
Therefore, we make sure that it goes smoothly for you.
There are certain forms to fill out, and they have to be filed in the right places.
We ensure that it happens and that it's done for you!
VIP Airport Lounge Access
Almost every airport in the world offers a Meet and Greet or VIP airport lounge.
Here, you can drink alcoholic beverages, have a meal, and might even get complimentary massages and other perks.
However, it's not available and open to everyone or every passenger at the airport.
You need someone who can help you claim or book your VIP lounge access, at our VIP Service we help you to book a time in the lounge.
We ensure that you get access and know where to go.
That way, you can relax a little before you head out to the hotel or elsewhere.
This is also true when you come back to the airport to go back home.
You can enjoy some refreshing drinks and relax before your flight.
Shopping Assistance
You're free to shop wherever you want, but you may be unaware of the best shops and boutiques in the area.
We've been in the industry for many years.
Therefore, if you want to shop in Germany, we can help you find the right stores and know where to go.
As you know Luxury Labels Shopping is not that easy to find.
The luxury Items maybe get offered once a year.
Relax and let Top Alpha VIP Shoping assistance Service reserves this item for you.
Pair that with the tax-free process service, and you can shop to your heart's content without spending extra.
Shop and Ship
However, your VIP service or Meet and Greet doesn't end there.
Once you've done all the shopping you want, you can access our shop and ship feature.
This means you can buy the items from the shops you prefer and have the shop owner hold them for you.
We can ensure that they are picked up from the store, utilize the Tax-Free service for you,
and then have them shipped to your home outside of the EU (or anywhere with a valid mailing address.)
What does that mean for you? Ultimately, it ensures that you're not bogged down with tons of packages while you sightsee.
You've probably heard that tourists get taken advantage of while they're in other cities and countries.
That often happens because the bags and confusion about where to go are all over your face.
Criminals see that and try to exploit you.
When you use our shop and ship services, you don't have to worry as much.
We do recommend that you carry as little cash as possible.
It might be best to use one credit card for all purchases.
Make sure it's in a safe place, and don't use a purse or another bag style while shopping.
You're less conspicuous that way, and it's harder for would-be criminals to steal from you.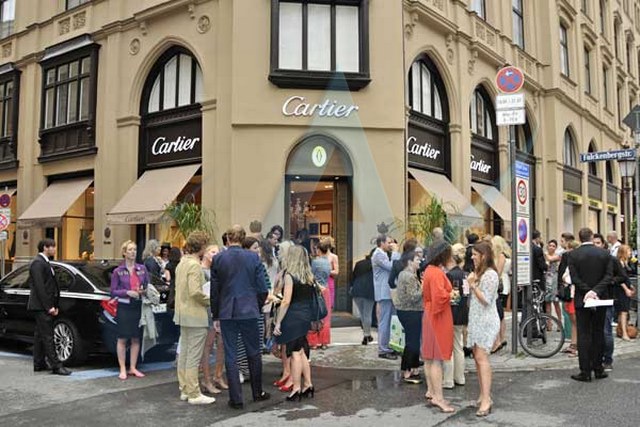 Shopping in Frankfurt transfer service
If you want an international shipping company we can help you in Frankfurt and also in any city within the European Union.
We provide the best services to the VIP airport to facilitate the the shipping process for them, as well as to enjoy a comfortable and easy vacation without tiring and search for a premium shipping company shopping,
we do everything we can to always be at your trust and provide you with all that you are looking for in International transportation, air freight, ocean freight, excess baggage, to meet all your wishes and more.
Our company's advantages in international shipping:
- We take care of the smallest details during the shipping process until the charged items arrive safely.
- We offer suitable shipping rates that vary by country and the weight of the shipment.
- We help the client to transfer everything he wants efficiently and on time.
What we look at when providing shipping service to our customers
Our company offers ocean and air freight service and we are happy to help you on your trip to Germany or any EU country.
We provide our VIP services efficiently, effectively, and accurately and we seek to provide you with a great deal of luxury and comfort in shopping and the transport service so that you can have a good time without having to take the trouble of transporting your shopping items.
Luxury Vehicles Exclusive Fleet
If you want vehicles, we can help you and you can choose from a large selection of luxury, all the leading products for you are in stock.
Magnificent VIP Lounge
Our VIP lounges, far from public terminals, welcome you to an exclusive world of comfort, and extravagance, where every desire is fulfilled.
Services Custom
Our friendly and skilled VIP agents meet your wishes and handle all formalities with great diligence throughout your stay.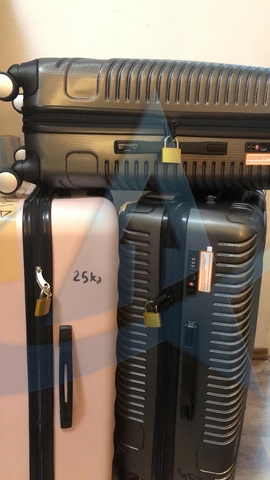 Baggage and More
VIPs Service doesn't stop there, though. Our VIP transport service also includes logistics and transport.
For international transportation needs, we use sea and air freight.
Plus, we can get you some extra baggage in the cargo.
If you do ship bags to your hotel, we make sure they arrive on time and in good condition.
Prohibitions at European airports:
You must be a passenger whether you are from within the EUROPEAN Union or from outside you be sufficiently aware of the prohibitions that can't enter the airport to avoid the many questions inside the airport and to make your journey safely without labor and trouble and pass inside the airports quickly in the least time and with easy and simple procedures, and we will explain to you some of them.
Prohibitions in European countries of money and food:
The laws and procedures at airports vary according to the policy of each country, but here are some common laws that guarantee the safety of the passenger before the safety of anything else, and therefore every passenger should be aware of them so as not to put himself in trouble while at the airport and there is a delay in his journey due to any of those things that violate the laws and precautions.
Funds: Up to 10,000 euros in cash and no more than that can be entered.
Food: Food cannot be introduced from a country outside the EU without permission from the Swedish Council for Agriculture.
Animals: It is not allowed to carry animals unless you attach a veterinary certificate certified by the concerned authorities.
Weapons: prohibited in all kinds, as well as metal and sharp-pointed tools such as knives, scissors, and others.
Medications: The entry of medicines for use is forbidden without the permission of the attending physician.
Animal medicines: The entry of animal medicines is forbidden except with the permission of a veterinarian.
Alcohol and tobacco: Only alcohol and dependent supplies are allowed for personal use in certain quantities, as follows:
200 cigarettes
100 small-sized cigarettes
50 large cigarette size
250 g smoking tobacco
A certain amount of alcohol and tobacco exempted is allowed without a permit.
Instructions and procedures: The need to comply with security and safety procedures at the airport, as well as scanning techniques when personal inspections.
Meet and Greet German VIP Airports Lounge Access
Working with a VIP charter ensures that you get the best VIP SERVICE available.
We offer many options so that you can have a relaxing holiday in Germany or anywhere in the EU.
You're already stressed enough about traveling, so it's best to work with a VIP service that helps you get VIP lounge access at the airport and many other perks.
Ultimately, it's our goal for you to have a great trip.
We do our part by finding the best shopping excursions in Germany, helping you with the Tax-free process, and so much more.
Everything can be taken care of so that you can get in and to your hotel.
Plus, it's easier to sightsee and shop while we handle the logistics of it all. Please contact us for more information. Companies always seek to provide distinctive service, but our company always seeks to provide all that is comfortable and distinctive and advanced in the services that it wants,
as we work to be a distinctive company that offers its best so that the customer feels comfortable and safe with us and reassures the things that he wants to ship or transfer from another country,
where we care about the arrival of the shipment accurately and safely to the place to be shipped to it without any damage
as we offer a special price that differs on me Depending on the weight and distance, but you should be aware that our prices are special for the services provided.
We are always at your service and we will provide you with everything you are looking for and more in transporting your shipment and providing comfort to you and whatever you want and so connect with us and do not waste your time and will make sure our confidence and experience are great in the field of shipping.