FRANKFURT GENERAL INFORMATION
Frankfurt is considered as a commercial and industrial powerhouse.
In the Middle Age, a trade fair has been held in the place, which then started to shape it to be a business capital.
Until now, the image of this city still highlights the influence that those expos and traders have made in there.
Millions of visitors come and go in this place for business purposes, leisure time or the blend of both.
A 'City of Industry' - that is what Frankfurt is renowned. With thousands of factories operating in it, the city lives to that name.
Moreover, the Europe's busiest railway station is found in here along with an airport considered as one of the continent's largest.
The medieval legacy of Frankfurt is alive with the many traditional houses that are half-timbered tucked in the city.
In the charming district of Altstadt, formerly known as Old Town, The Home of Goethe is found and is open for touring.
Some of the most important landmarks in the city are also located in this district such as the Rathaus Romer and Dom Cathedral.
There are also a variety of traditional shopping districts here such as Goethestrase and Schillerpassag.

During the WWII, the Old Town was virtually leveled due to the heavy bombing. Fortunately, some of the city's gems that have managed to survive the bombing.
Frankfurt also has its share of the immigrant population, which is thriving and large. The city has more than half a million residents in it.
With the immigrant population, their cultural diversity has more rich layers on it.
In this city, their major aspect can be defined by the trade conventions.
However, this is not that only thing that it has to offer. it also offers wealthy options for dining and wining, world-class venues for arts and performances and excellent museums.
FRANKFURT CULTURE AND HISTORY
Frankfurt Culture
Frankfurt has a wide variety of museums, botanical gardens, performing arts, festivals, and nightlife.
Through history, the metropolis has gained an amazing culture through its famous museums such as the Museum of for Regional Art, Museum of Communications and the Museum of Applied Arts.
When it comes to botanical gardens, it has the Palmegarten that is located in Westend District and the Botanischer Garten der Goethe-Universität that has over 5,000 of plant species.
Frankfurt is also rich in theaters and arenas such as the English Theater and Alte Oper.

Each year, festivals are celebrated like the Museums Riverbank Festival and the Festival of Stoneware. There are also a series of clubs, pubs, and restaurants in the city.
One of these is the Velvet Club and the Club 101.
It hosts different kinds of entertainment and live acts. Aside from these, Ffm. is rich in food culture.
An example of these is the Frankfurter Rippochen and the Frankfurt Rindswurst.
Frankfurt History
This wonderful city is the largest city in the Hessen, a German State and the fifth-largest city in Germany As an alpha city, it is rich in global culture, commerce, education, traffic and more. Roman settlements arrived in Frankfurt in the 1st Century.
Nida was a made a Roman capital. At the time, the Alemanni and Franken's settled there and in the 794, Charlemagne established an imperial assembly and named the place
Franconoford.
Franconofurd is one of the Roman Empires most popular cities. In the year 1372, an Imperial Free City is under the authority of the Holy Roman Emperor.
By the year 1585, the merchants of Frankfurt made a system of exchange rates that ease the trading and commerce.
This is the beginning of the Frankfurt Stock Exchange. The city remained neutral during the Thirty Years but lost its power during the bubonic plague.
However, it regained wealth after the plague.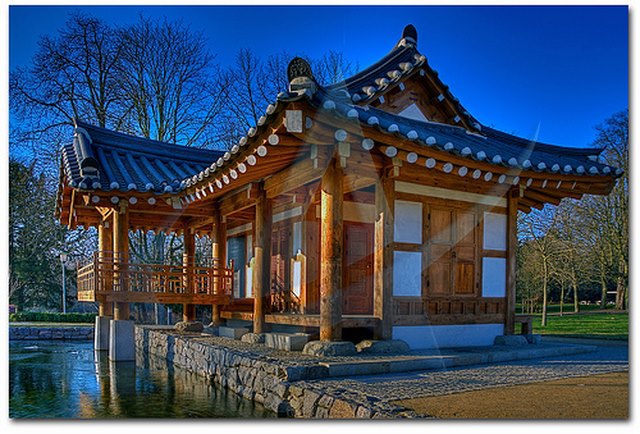 FRANKFURT NEARBY
Frankfurt is not only rich in history and culture.
It has also had attractive nearby places that fascinate not only the local residents but also the tourists as well.
Here are some of the nearby places in Frankfurt: Goethe's House Germany is also well known for being the birthplace of Johann Wolfgang von Goethe.
A nearby attraction is the house of Goethe where he lived from 1749 to 1765.
The large house has elegant decors found in the dining room. The top floor of the house contains the writing room of Goethe where he has made most of his early works and where he played the puppet theater during his childhood.
The Alte Oper
Coined as the Old Opera House, this was constructed during the 1800s and classified in the High Renaissance Category.
However, this was destroyed in World War II but was rebuilt and opened in 1981. Since then, it became the largest concert venues in Hessen. The new opera house became the center of theater and drama. Many live acts and rehearsals are made here from the nearby areas as well.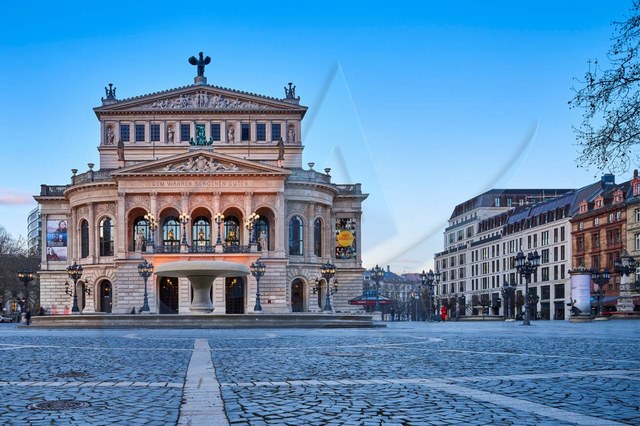 The Museum District
This is one of Frankfurt's enchanting places. The 12 separate museums have an outstanding collection of artifacts from all over Asia and Africa. The Museum of Ancient Sculpture has a variety of large collections of sculptures from Asian, Egyptian, Greek, Roman and Renaissance periods. Aside from these, the German Architectural Museum boasts not only the art of Frankfurt but also the nearby locations of Germany.
The Palm Garden
It is regarded as a largest botanical garden in Germany and since its opening in 1871; it has hosted activities such as boating, children's playground, and picnic bonding. The residents of Hessen visit these during special events. Other Frankfurt parks are near the garden that visited by tourists and people in different parts of Germany.
Goethe's Museum
This Museum is near Frankfurt and has the writings of Goethe from the Baroque to the Romantic period. The place is widely visited by clients each year and many Germany residents do come and visit the place to see the writings of Goethe.
RESTAURANTS IN FRANKFURT
If travelling is your number one hobby, you should consider many factors before you choose a place. You have to consider scenic spots, historic museums and restaurants in order to have the best travel experience ever. If you are planning to travel but you do not have an idea where to go to, Frankfurt is one of the cities in Germany that you should choose. It has sceneries and tourist spots that can meet all your requirements. It is also the home of a wide array of restaurants that will never frustrate you at the end of the day. After visiting the city's attractions, sit back and allow these leading establishments to take you on an amazing culinary expedition.
1.Main Tower Restaurant and Bar
This restaurant provides a high quality culinary experience with a stunning view. In January 2000, it was officially declared as the fourth tallest in the city. You will be captivated with the spectacular panorama of the place as well. Thus, excellent style and great ambiance are highly available.
2.Restaurant Villa Rothschild
This restaurant was given an award of two Michelin stars because of its outstanding services. It is surrounded by the Taunus Mountain and a park that can make you feel more contented. When you want a cuisine that is European-inspired, it is one of the perfect restaurants for you.
3.Villa Merton
This is one of the most elegant and stunning quarters in Frankfurt that provides delicious/extraordinary foods. They use traditional ingredients such as citrus fruits, olive oil, Japanese roses and wheatgrass beach nut/oil. Thus, healthy foods are one of their top priorities.
FRANKFURT ATTRACTIONS
Do you love travelling in the different parts of the world? Do you aim to have a unique and holistic experience? If that is the case, This Great city is the place you should include in your travel destination list. It has a lot of attractions and activities that you will totally love and enjoy. Whatever your goals are, you can achieve all those things. You can also witness scenic spots that will go beyond your expectations. Below are the Frankfurt attractions you cannot afford to miss.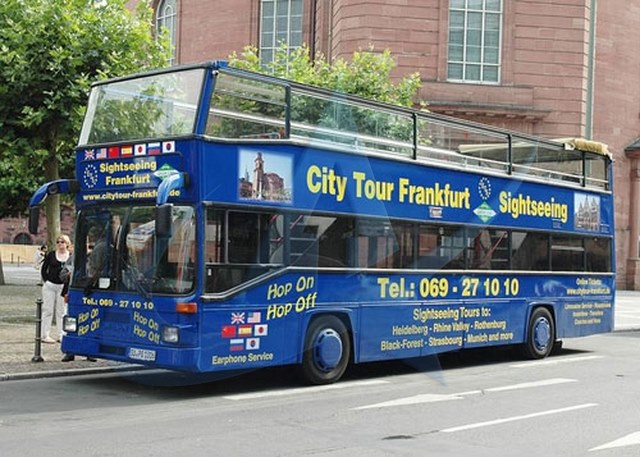 1.Romerberg
This is an irregularly shaped square with Justice Fountain available at the center. It is a public square that is the most picturesque place and the busiest pedestrian zone of Frankfurt. It has a number of tourist attractions including 11 magnificent old buildings and banquets. It is well-known for New Town Hall, St. Leonard Gothic Church, St. Nicholas Church and many more. Once you witness how amazing Romerberg is, you will go home with unforgettable memories.
2.Goethe House and Museum
Aside from that, it is also prominent for having the greatest writer of Germany who is Johann Wolfgang von Goethe. The famous Goethe House is where Johann Wolfgang von Goethe was raised. The house has great rooms to explore such as the dining room sumptuous décor and Goethe's writing room. You can also see the Goethe Museum in the house which has 14-room gallery that showcases Goethe's artworks. Furthermore, there are Goethe Tower and Goethestrasse that you can choose as well.
3.Senckenberg Natural History Museum
This serves as one of the most modern museums all over Europe that can make you aware of Frankfurt's culture. The museum houses the biggest exhibition of dinosaurs aside from a variety of displays that relate to the evolution of organisms and the planet's biodiversity. It is also the museum where you can see the largest collection of stuffed bird in the world. Moreover, there are also English language tours and audio guides that are available at a more reasonable cost. Whatever your travel budget is, the place has suitable services to your needs.
4.Art City
If you are an enthusiast, you can visit the Art City that you will truly appreciate. It is regarded as the most important contemporary art in Europe. In 1991, it has opened a magnificent post-modern building that has a vast collection of the leading artists such as Francis Bacon, Andy Warhol, and Roy Lichtenstein. It also operates an exhibition space that features younger and unknown artists. Apart from the Art City, there are Stadel Art Museum, Frankfurt Museum of Applied Art and Schirn Kunsthalle Frankfurt.
5.Old Opera House
If you have heard of the Old Opera House, you can find it in the heart of Opera Square in Frankfurt. In 1880, it was constructed with Italian High Renaissance Style. However, it was destroyed during the World War II. Fortunately, it was rebuilt in 1981 that became the most significant concert venue of the city at present. If you choose the place as your topmost travel destination, you may have the chance to see how Frankfurt artists perform. Choose now a reliable tour provider and have a great travel experience.
6.St. Bartholomew's Cathedral
You can also visit the St. Bartholomew's Cathedral. It was built in gothic style and red sandstones that can truly captivate you. If you want to see Hans Backoffen's stunning Crucifixion, you can find it beneath the tower. Frankfurt has many historic museums that can give you a travel experience you will always yearn for. When you enjoy travelling, you can include it to your favorite list. By choosing the place, you will never feel disappointed. You will know its culture that can broaden your perspective as well. Choose a tour service provider as soon as possible to witness historic places that can fascinate you a lot.