Benefits Shop & Ship
What Is Shop & Ship? Or Click and collect also click and meet It's a question that many people ask, and we're here to clarify it. We are in the 21st century and the most of the shops are offering different system in order to save your times and in the mean times have more sales. so that you can start using it for your next trip to Germany or the EU.
Click and collect, you can order online any items and pick it up on the store.
Click and meet, if you are not sure if the items are what you are looking for then you can prepare and reserve the items for you and you can meet the stores employee in the store in order to have a look over the items.
Ultimately our service as air shipment company for you is: our Shop and Ship customer service is a great way to save money and time, we offer for you different service all in one: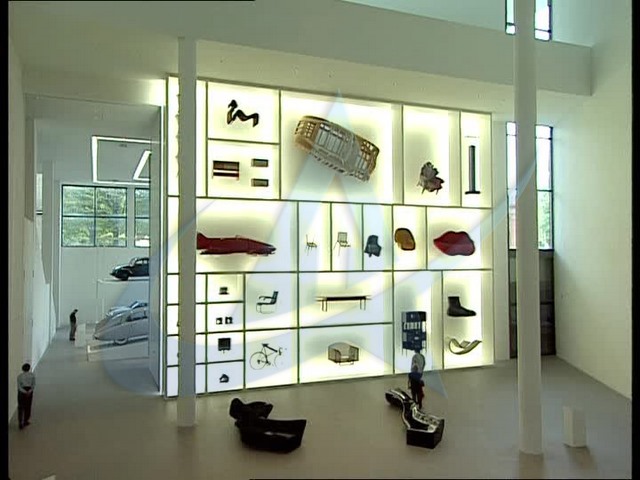 Shop and Buy


Pick up the Items from the stores


Tax-Free Process if you are eligible and we ship for you the Items.


Postal shop or expedited shipping to your home country.
Shop and Buy
The first thing you do is go to a shop. You browse and find amazing things that you want to buy. When you get to the register, you tell the cashier or shop owner that you want them to hold your packages for you and Top Alpha Shop & Ship service will pick up your items.
Why is that important? For one thing, you don't have to carry around all the packages. Though it's fun to walk through the cities with tons of bags, it's also dangerous. Plus, lugging those things around all day can be painful on your hands and arms. You want to be sightseeing and enjoying yourself, and it's hard to do that when you have arm/hand fatigue.
On top of that, it is dangerous. When would-be thieves see you with a ton of packages, they automatically think that you're an easy target. You're juggling all those items, so you may not miss it if one goes missing. Alternatively, it could be easier for them to dip into your purse or pocket and take your wallet.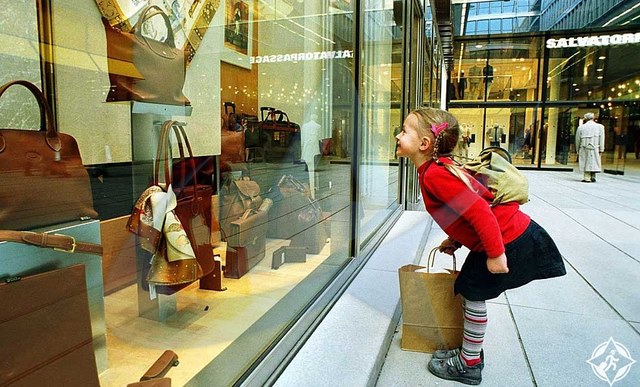 Pick up
The next stage of the shop n ship feature is for us to pick up the items that you've bought. We do this safely and quickly while ensuring that each item is packaged correctly so that it doesn't break or otherwise get damaged.
Many shops in Germany are familiar with our process Shop & Ship, so it's no big deal. We often send one person to the shop to pick up your items. Alternatively, some shops offer courier services. Instead of having them sent to your hotel, have them sent to one of our Shop&Ship locations.
Tax-Free Process
We feel that the best part of tax-free shopping is that you can get a refund on any tax you pay while shopping in a foreign country. That means whatever local taxes paid are sent to you later (reimbursement).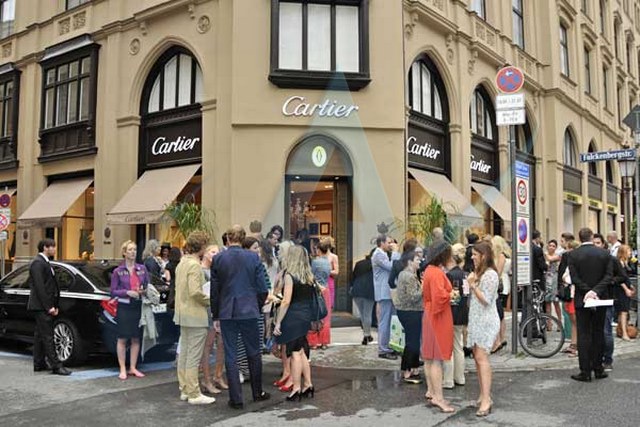 Shop & Shipment process has gotten more and more in German stores in the last few years, but it's still confusing to those who have never heard of or used it. With tax-free shopping, there are a few forms to fill out and file with the right departments.
You're not going to know what those are or where to find them. However, we've got a stack of the forms and understand the process thoroughly. Therefore, we can figure out the taxes you paid and ensure that you are reimbursed for them.
It is a great service that attracts more tourists to the EU. However, it's tricky to get through, and we're here to help the process go smoothly.
We must let you know that there could be applicable taxes that you pay on your purchases when you arrive back in your country. You're not exempt from them. However, you may find that the rebate you get from the EU taxes can cover those in your country. It's a win-win! You get the items you want most, and you can save a bit of money or not spend extra.
Shipping
Now that we've covered all of the tax-free process steps in our service Shop & Ship for you, it's time to send the packages to your country. We use a highly-rated postal Transport service from Top Alpha Shop & Ship to take care of this for you, it's better to use air freight or sea freight for international transport. In fact, it's a requirement. Many things can be sent by air, so there shouldn't be an issue. However, certain items cannot be on an airplane e.g. cars.
We always let you know how the items are going to be shipped to your home. Shop n Ship is quite popular, and it's a go-to option for many tourists. Therefore, you can have peace of mind knowing that we're on top of things and ensure that your packages and purchases arrive at your house.
In fact, we are proud of our Shop & Ship service, we can have them shipped to any verifiable mailing address outside the EU. Therefore, you can send them to a family member or your business. Many times, when you're on vacation, you don't have someone at the house to watch for mail. This means the packages are sitting at your doorstep, and someone could come along and steal them. We can put off sending them until you're heading back home, or we can have them shipped to a trusted person. That way, there's no issue of you getting the items when you return from your vacation!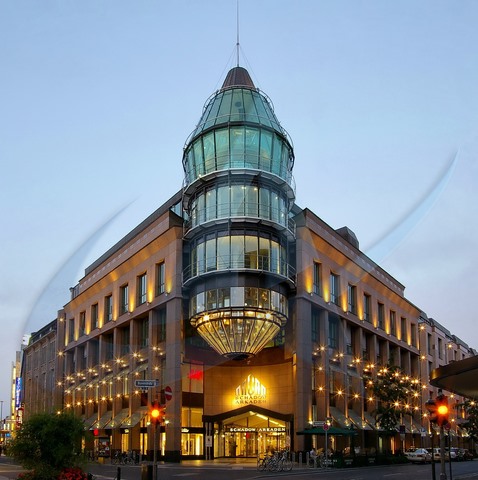 Logistics
The logistics required for Shop & Ship are a little confusing. However, you never have to worry about a thing because we're here to help you. The process is smooth, and you're going to be glad that everything is taken care of for you!
Ship and Shop in Germany
We understand that you may have questions or concerns. If you've never used Shop&Ship services before, you may be confused. There's nothing to fear, but you can always use our Shop and Ship contact feature on Top Alpha Service to get answers.
You always get to talk to a live person by phone if you like who can help you in order to understand the process. Plus, you can shop to your heart's what you like without fear of being mugged or losing packages.
Ultimately, we are the best Shop & Ship option out there, but we also offer many other services. These include getting you checked in at the airport, gaining access to the VIP lounge, and much more.
In fact, we can also help you choose the best shopping excursions in Germany. From there, our shop n ship services are going to make everything smoother and easier for you. Contact us today for more information. We're ready to serve you!
Shopping in Frankfurt
Shopping until you drop is a possibility here in Frankfurt. If what you are looking for is an excellent dose of shopping therapy – the malls and shopping centers that the city has will be perfect for you. A ton of things waits for you inside their best malls. Here, accessibility, selection, and convenience come together. Check out the vast variety of places Frankfurt has to offer.
1. Peek and Cloppenburg
Most of the offerings in Peek and Cloppenburg are designer labels that are high-end. You can Shop & Ship International service and we pick up and shipping the purchase Items for you however, this does not mean that this will not be a great place for those with tighter shopping budgets. They are also featuring great options for clothing in middle prices be it for children, men or women. If you are into casual wears that are funky – the boutiques here have the great assortment for you. For accessories and shoes, you can go their department store.
2. Zeil
Dubbed as 'The Fifth Avenue of Germany', Zeil is clustered with the biggest department stores. It also has plenty of specialty shops and boutiques aside from its 2 shopping centers: Hessen Hoch 4 and Zeilgalerie. The city center is located between Konstablerwache and Hauptwache.
3.Goethestrasse Shop & Ship
If you are into Haute couture, this is the best place for you. It has numerous boutiques from the top designers. Chanel, Jil Sander, Versace, Hermes, Prada, Ferragamo, Gucci, Tiffany are only to name a few. The sight here will amaze visitors.
4.Fressgass tax free shopping
In your visit to Frankfurt, you should come in this place first. The concentration of gourmet shops, delis, restaurants, and cafes here is high. Fressgass in the Grosse Bockenheimer Strasse' stretch found between Borsenplatz and Opernplatz. In the street, little tables lined up charming the people who go in there. Throughout the year, there are several public events are hosted here to give people a live entertainment. If you want a bite to a variety of foods – this place is the location where you should start your food trip.
5.Shop n ship in Hessen Center
Hessen Center is a large shopping mall with three levels. The number of diverse shops it is housing is now more than 115 in counts. Aside from that, it also features cafes and restaurants, a specialist on beverage and foods along with major department stores.
6.Shop&Ship in Galeria Karstadt Kaufhof
This department store chain hall for clothes it is the first thing that comes to mind when this place is mentioned or heard. But there is more to this city center. Everything that you want or need is already in here for you. From the toys for the kids, foods to clothing for everyone and everything n between – this place has options waiting for you.
7.Kleinmarkthalle
If food market is what you are looking for, this one is the one for you. Despite the exterior it has, which is nondescript, this place buzz with too many activities and color. It has 3 floors where you can find different food assortment – be it fruits vegetables, meat, and others. When you are touring a place, the shopping centers are definitely one of the places you will never want to miss. Here in Frankfurt, many shopping centers are worthy to visit and look around too. Whatever you are looking for, the place has the bounty of options waiting.
Shopping in Munich
Munich has many places for shopping. There are many departmental stores in Munich which are offering a large collection of things which you can shop & ship. There are many shops with a large collection of things for all types of users. Some places have shops in the luxury category. There are many types of expensive items which are costly and of a high quality. Different types of boutiques are available in Munich, which are offering different items related with fashion and style.
Munich Shop&Ship customer service
All types of fashion accessories are available in Munich and many people are visiting different shops in this city in order to get their desired fashion products. Some large and luxury shops are high in demand and there are many regular customers who are shopping and purchasing things on a routine basis or you can use our Shop&Ship service. Many shops are run by families in Munich which are offering all types of items. There are many retail shops from where things of routine use are easily available for users.
Many jewelry shops are available in Munich, which are offering jewelry items at special discounts. There are no extra charges for jewelry items and you can get them with special discounts. Many shops are offering antique things for those who love to collection old things. Many toy shops are operating in Munich, which have a large collection of toys. From these shops you are able to get toys for your kids.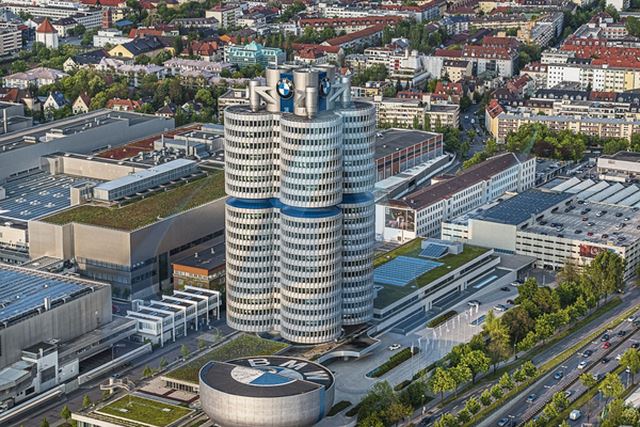 Shop & Ship service at outlets in Munich
Many designers have their outlets in Munich which are offering a large collection of things which are liked by users. Many new designs in clothes are shown and presented by these designers for giving more options in fashion to people. Many large shops and stores have a large collection of things so that people with different tastes could make a selection of desired things at any time.
There is a large food market in Munich which has all types of food items. You can easily find fruits and vegetables of your choice. All types of meat and other edible things are also available in Munich. Traditional fairs are organized in Munich from time to time to give many types of things to users. People like to take part in these events and they like to make purchases of a large collection of things from such events.
Many large centers of shopping are operating successfully in Munich and many businesses are gaining success and adding to the progress of the city. You can find shops of all types and get desired items with a large variety. You can find a huge collection of fashion items in Munich and purchase them to use them in routine life. There is a large collection of clothes which are fit for men and women.
You can check a large collection of sports items in Munich and get them when needed. There is a large collection of books for those who like to read. There are food items of all types for those who love to eat. There are many types of shops which are offering different types of things for meeting the needs of different types of users. Some of the main shops in Munich are as under:
Designer labels Shop & Ship service
Neuhauser- and Kaufinger Straße
Theatinerstraße and Fünf Höfe
Sendlinger Straße
Westenrieder Straße and Radlsteg
Orlandostraße, Hofbräuhaus
Shopping in Dusseldorf Click & Collect
When talking about shopping in Dusseldorf, Konigsallee (Ko) will inevitably be in the next breath. This leafy boulevard is very handsome, bisected by an ornamental fountains and canals, and hosts designer shops like Lacoste, Chanel, Prada, Cartier, Hugo Boss, Gucci, and Joop.
The Altstadt is featuring individual small local specialties and shops, which include the Berger Strasse 29, Mustard Museum and Shop, and Gerne Schokolade Chocolaterie and Café, which you can find in Burgplatz 3.
You can find a high-quality everyday food market at Carsplatz with several gourmet items that are definitely mouth-watering.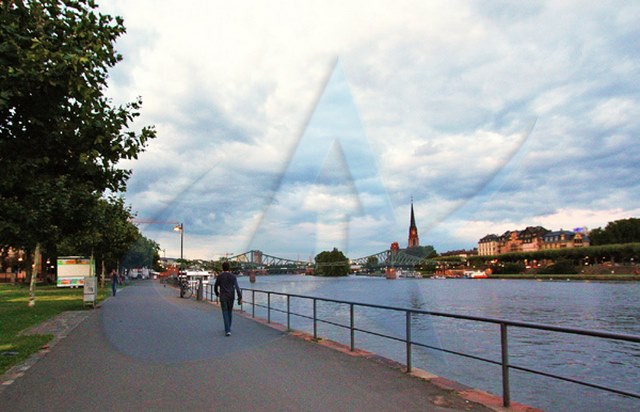 Konigsallee is still drawing most shoppers, but Schdowstrasse is doing its best to challenge it, which named it Germany's shopping mile.
• Shopping centers: There is the Stilwerk Mall at Kantstrasse 17, a temple to modern interior design. On the other hand, there is also the Schadow Arkaden Mall, which is home to more designer outlets. There is even the Carsch-Haus that occupies a splendid art building and is the top department store in Dusseldorf.
• Markets Shops: For your daily items, there is a large everyday market at Carlsplatz at the southern edge of Altstadt, which is also home to a famous Christmas market that sets up every December.
• Souvenirs shop and Ship: There are tourist shops that sell classic Germanic souvenirs from all over the country. You may browse for anything, ranging from the Black Forest cuckoo clocks down to the ornately decorated and large beer steins. The beer steins are quite ironic because the local tipple has always been served in small measures. Dusseldorf's symbol is Radschlager, which means a cartwheeling man. You can find it on everything, from coffee mugs to key rings.
• Opening hours: The opening times of shops at Dusseldorf are generally Monday to Saturday, from 9 am to 6:30 pm. There are also late openings on every Thursday evening. You can also find shops closing early on Saturday afternoon.
Shopping In Cologne and Shipping with TopAlpha
There is no doubt that Cologne is among the most famous cities for shopping.
You can find lots of beautiful shopping streets, shopping malls, and retail outlets.
Indeed, Cologne is a shopping paradise.
But if you are going to do shopping in the city of Cologne, you must know that there are lots of boutiques and shops that are located at the Hohe Strasse.
The street begins from Wallrafplatz Square just near the Cathedral running southward.
Just go south and kick start your one of a kind shopping experience.
In just 450 meters, turn to the right at the Schildergasse Street and you can find there another shopping street.
In 250 meters just near Antoniterkirche Church, there you can find Peek & Cloppenburg, a huge department store.
Here are some of the most popular shopping streets you should not miss when you visit the city of Cologne.

Schildergasse Tax Free Shopping
One of the best shopping streets in Cologne, Schildergasse is the central connection between Neunmarkt and Straße.
TK Maxx and brands including Adidas, Desigual, Esprit, Tommy Hilfiger, and Puma have opened stores in Schildergasse.
You can find Cologne's Hardrock Café at the end of Schildergasse.
Shoping in Hohe Straße and with TopAlpha Shipping
Hohe Straße begins right at the foot of the cathedral leading to Schildergasse.
If you are looking for shops such as Zero, Mango, Esprit, MediaMarkt, and H&M, Hohe Straße is the best shopping street you must visit.
There are also plenty of souvenir shops along with shops for clothing, stocking shoes, watches, books, jewelry, and many more.
This is made even better as there are also Starbucks coffee shops you can find around the area.
Ehrenstraße Shop&Ship
Ehrenstraße is full of younger crowds. Here, you can find shopping goods in Adidas, Planet Sports, Liebeskind, or even Levi's Store.
Breite Straße
This is among the most interesting and amazing shopping streets you can find in the city of Cologne.
It has a successful sectoral mix where many shops are run by the owners.
There are also new construction projects such as WDR Arcades, Opernpassage, and DuMont-Carre that will definitely provide for additional pull.
Belgian Quarter
Situated between Venloer Straße, the ring roads Roonstraße und Moltkestraße, visitors and travelers can find anything and everything they are looking for.
There are small boutiques that mainly offer unusual, handmade, and individual items that come in budget friendly prices.
So, for those who are in a limited budget, they can still buy souvenirs.
Your trip to the city of Cologne would not be complete if you will not shop at the famous shopping streets.
Whether you are in a tight budget or have much money to spend, you can always find shops that offer more than what you need.
Cologne is definitely one of the best places to visit if you are looking for amazing shopping centers.
All that you need can be found in the shopping centers at Cologne.
So, what are you waiting for? Now is the best time to pack your things and get ready to discover what Cologne has to offer.